So, basically this challenge is picking 1 skin care, 1 face, 1 eye and 1 lip product that if you had to wear for the rest of your life, you would- now for some people that don't have a big make up collection may find this easy, but for me, being able to chop and change my make up each day this isn't something I'm going to find easy. Maybe if you could have one blush, one foundation etc.. it may be easier. So here are my top ones;
Skin Care;
Oilatum Natural Repair Face Cream - Boots - £7.65 50ml
Now, if I had oily skin this may have been harder to pick because I'd have a long list of things like blotting papers, facial scrubs, spot treatments etc.. because I have dry skin, I just need to make sure it's hydrated. It was a toss up between this and the Caudalie SOS Thirst Quenching Serum, but I really needed something that would hydrate my skin all the time, not a pre-moisturising serum.
Face;
Origins Plantscription Concealer - 01 - Boots - £16
This was one of the hardest to pick from, but I decided to go with something that conceals if anything else. Origins is a very moisturising concealer. It's a more expensive version of Collection 2000 Lasting Perfection Concealer but more hydrating and less cakey - perfect for people with dry skin. If I had picked foundation I would have gone for Chanel Vitalumiere Aqua, Highlight - Jemma Kidd Mannequin Skin and Blush - Mac Melba.
Eyes;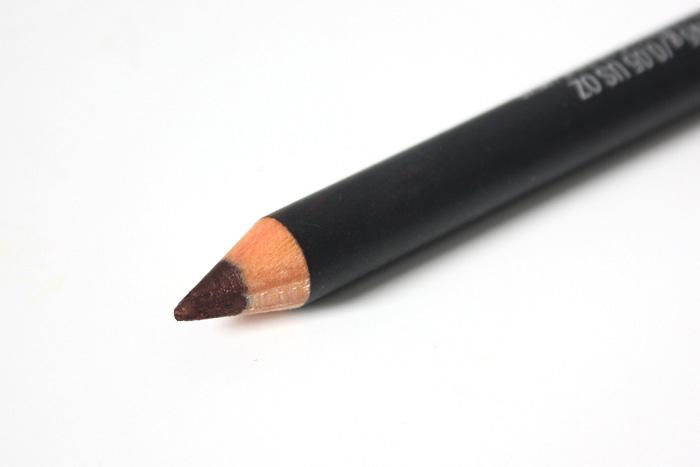 Mac Kohl Eyeliner - Teddy
This was another tricky one - but when it came down to it, I wanted a more multi purpose product. This is great for using as eyeliner - smugged as eyeshadow or as an eyebrow pencil! I could have gone with an eyeshadow and used it wet to create an eyeliner look, but I'm not keen on powder for my brows.
Lips;
Blistex Relief Cream - Superdrug £2.20
This is just perfect for my lips - even though I could have picked something like Korress Lip Butter to hydrate and tint my lips, all they need is this cream and I'm not too bothered about the colour.